Design
Beau House is an elegant and meticulously crafted residence with eight apartments, designed to capture the sense of style and craftsmanship that the location is known for. Welcome to the new face of an iconic British address.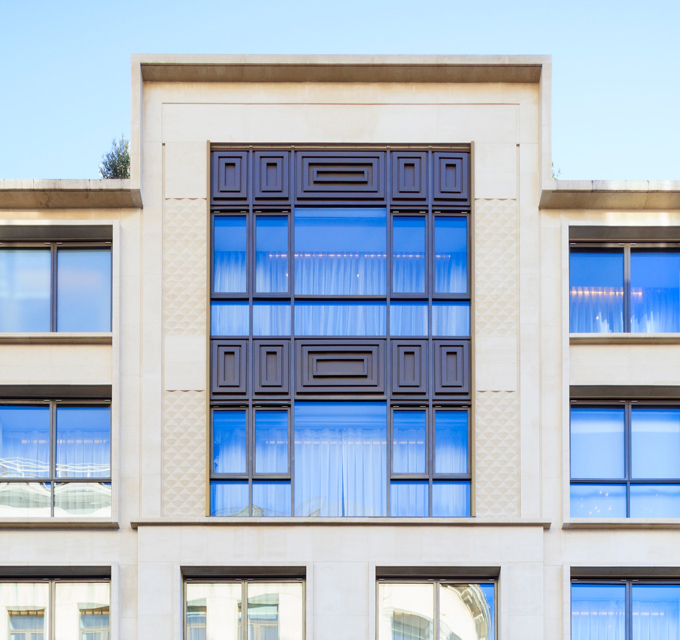 Among Jermyn Street's array of period and modern architecture, Beau House presents a handsome and confident new addition. Blending seamlessly with the aesthetic of its neighbours, it is a pioneer in contemporary living. The façade of limestone and bronze metal detailing is a modern interpretation of classical design. Inside and out, the building takes inspiration from the exquisite quality and timeless elegance of the nearby shops, while introducing a taste of sophisticated modern design to the area.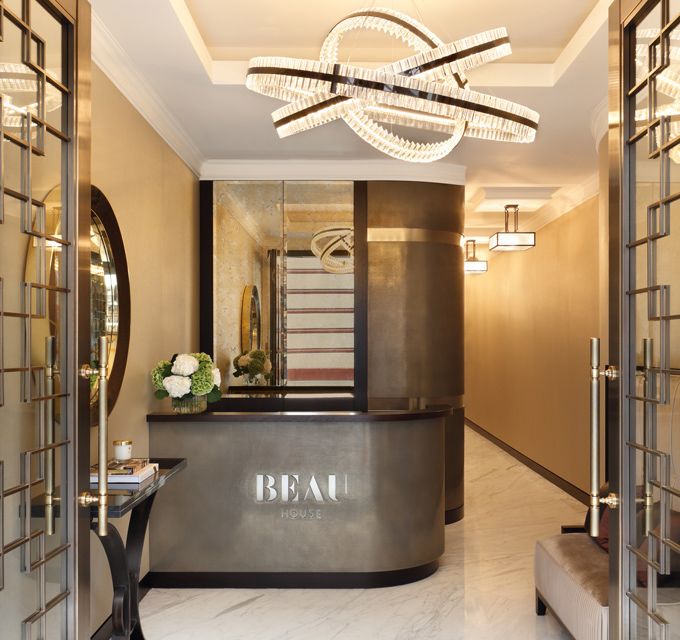 The striking entrance to Beau House provides a hint of what lies within. Through the bronze doors with their decorative fretwork, there is a feast for the eyes with surfaces of gold shagreen and polished Caldia marble, a handcrafted Baroncelli chandelier and antique mirrors. The dark oak joinery and seating designed by Oliver Burns and crafted by Aiveen Daly inject further elegance and glamour.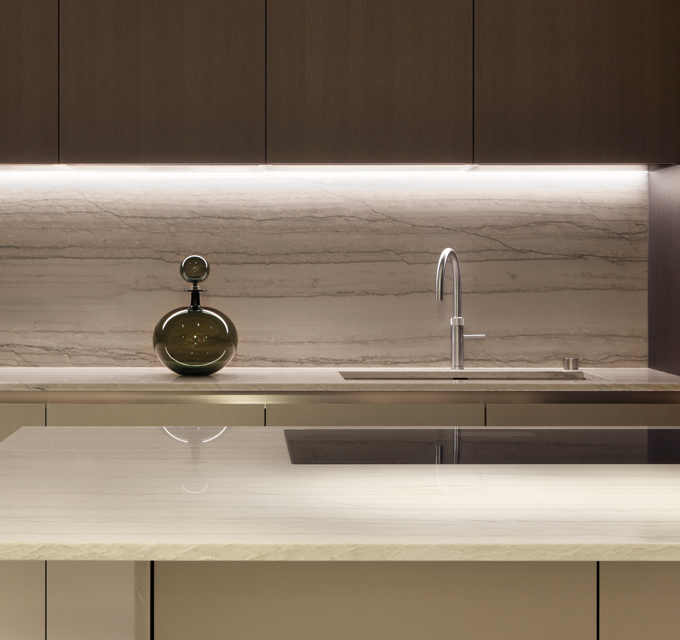 Timeless elegance is fused with contemporary style, showcasing bespoke pieces and exquisite materials that represent the finest in 21st century luxury design. Every product has been crafted to blend with the fabric of the building, from Romana Salperton wall lights, handcrafted by British artisans to bespoke silver nickel fittings by Lefroy Brooks. Herringbone floors in dark stained oak, elegant fawn leather panelled walls, and bespoke Boffi kitchens in graphite grey oak and aluminium provide a contemporary counterpoint to the apartment's classical Art Deco style features.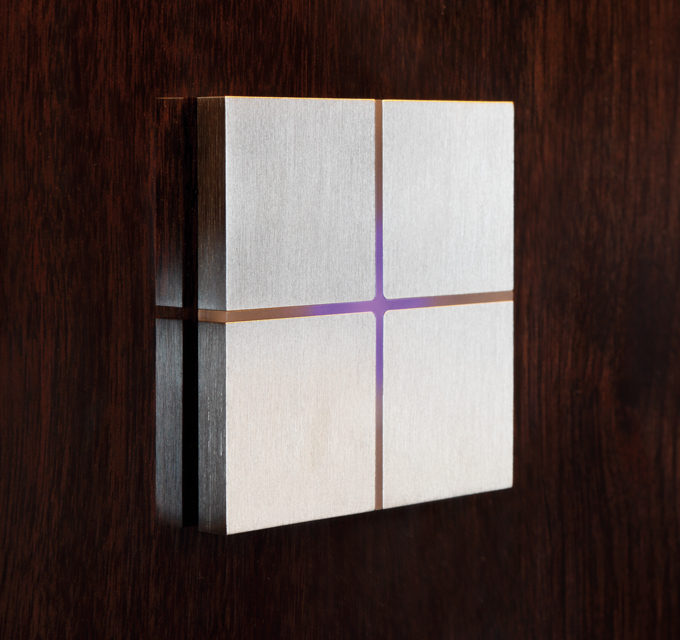 ---
State of the art

Technology
Representing a forward thinking approach in home technology, the apartments at Beau House benefit from an ultra-efficient KNX smart system, which offers complete environmental control over heating, ventilation, cooling and lighting.
The structured wiring systems mean audiovisual and control systems can be enhanced to suit personal preference while the intelligent control system has the potential to learn the users living habits, automatically adjusting room temperatures up and down when the rooms are occupied and not, adding to the truly bespoke nature of these homes. The beautiful interiors benefit from sleek, discretely integrated finishes, ensuring an elegant interplay between modern-day living and a classic aesthetic.